Services
Footsteps tours and are based out of the Slocan Valley, near Nelson BC.  We offer retreat adventures all through out the West Kootenays.   All tours are led by a local, experienced, AWFA certified guide. Yoga instructors are certified, knowledgeable, local kootenay women.
Yoga & Hiking Retreats
Yoga in the Mountains is coming into our 7th year of operation.  We offer 2 to 3 night with 3 to 4 day alpine hiking and yoga adventures.  The accommodation is in beautiful back country lodges of BC.  Lodges to explore include Carlyle back country lodge, Brennan lodge, Valhalla Mountain Touring and Sol Mountain Lodge.  See our calendar and gallery pages for more info.  Yoga is practiced in a cozy lodge with a hot tub and sauna in the cooler months, to a stunning outdoor platform surrounded by peaks and glaciers and wildflowers in the summer months.  The experience of practicing mindful yoga in the freshness of the mountain air is unbeatable.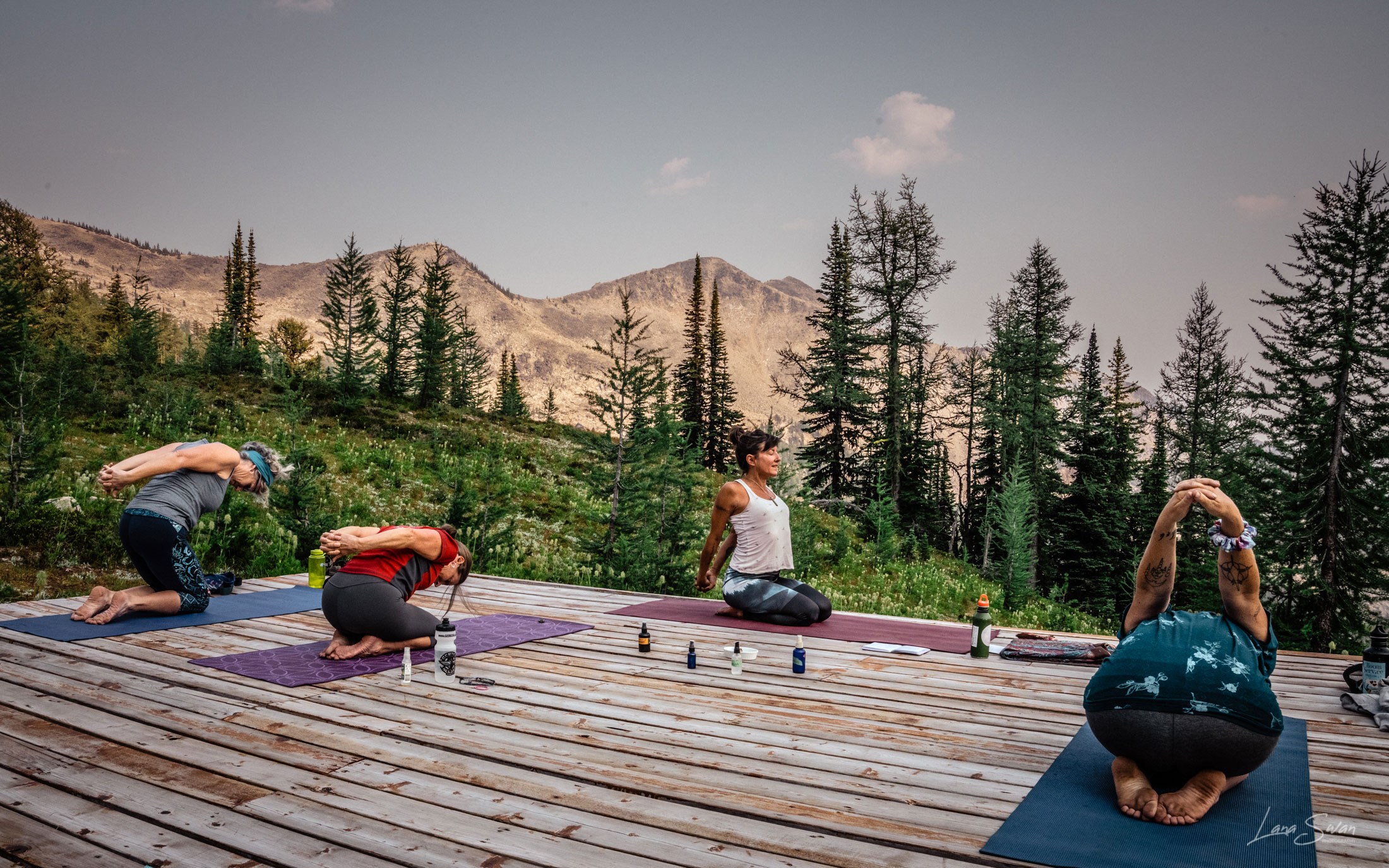 Families
Families are welcome. Safe and fun adventures will get the kids out there exploring while learning about the environment. These tours provide great bonding opportunities for the whole family.
Multiday Adventures
Multi day adventures offer you the option of staying in one of the unique lodges or camping in the epic back country. Some camps are fully equipped with tents, sleeping mats and cook stoves. Footsteps can arrange the details for you. Catering and porter options are available.
All Women Adventures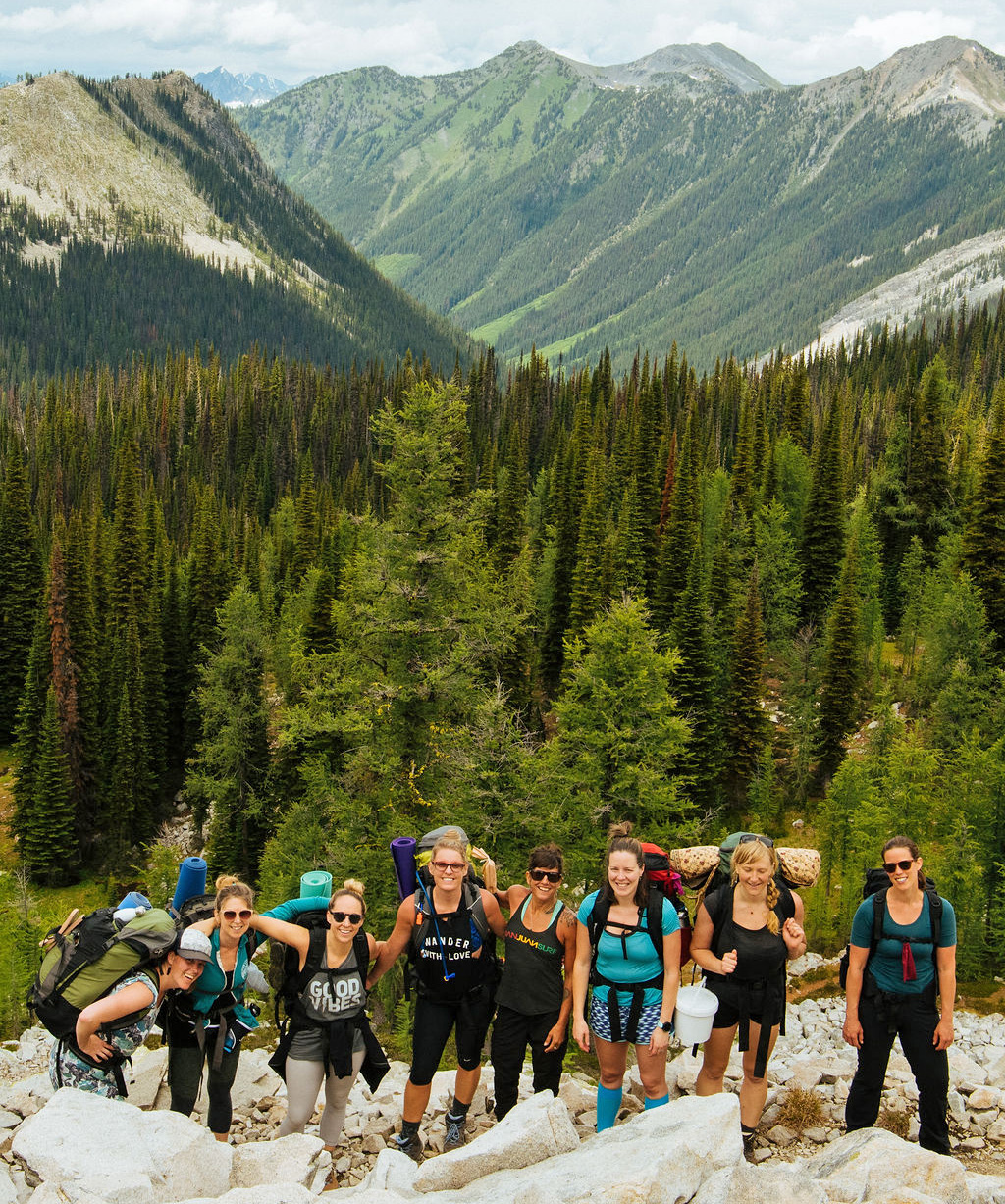 All women adventures are empowering and a great way to interact with like minded women. Relax with the ladies and take in the breathtaking mountain environment while challenging yourself hiking a peak.  Hike into a back country cabin and enjoy beautiful meals made with love. Learn about the local environment and take part in heart opening Yoga Retreats in enchanting settings.